Sunday, April 08, 2007
One of Pansy's friends
It seems Easter Sunday was Mascot Day at Tropicana Field for today's Blue Jays-Devil Rays contest. One of them ate someone.
And then spit out the shoes.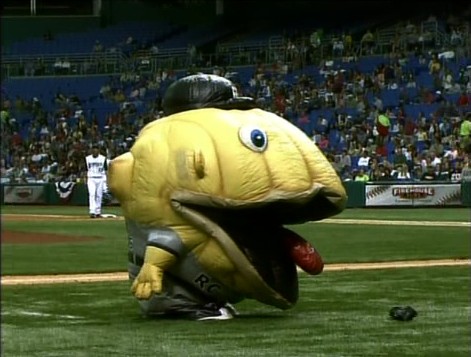 The name of this cannibal? Roger Clamens. Like that pun? They've got a million of 'em!
Well, more like a couple dozen
.
Labels: devil rays, mascots
Comments:
And I was stupid enough to go Saturday night! But lucky I did, you'll be getting a little something in the mail which every young man should have.
Mordecai "Three Finger" Brown
Post a Comment
<< Home