Thursday, May 11, 2006
How infrequent are weekday day games at Dodger Stadium?
The L.A. Times forgot to change their usual "Dodgers Tonight" text to read "Dodgers Today"...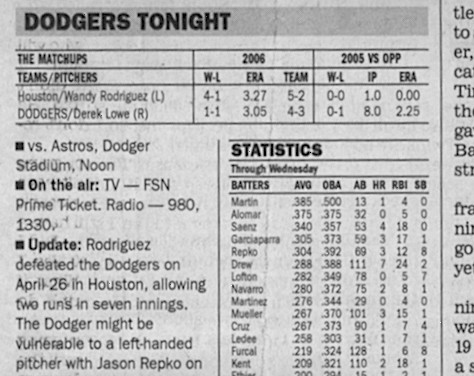 Or maybe they're just stunned by the fact the Dodgers won the first two games of this series against the NL champions. Also, the second sentence of the "update" should read "The Dodger
s
might be vulnerable to a left-handed pitcher..."
I'm heading to Dodger Stadium in about an hour.
Labels: dodgers, los angeles times