Monday, August 08, 2005
Devil or angel, please say you'll be mine
(This "ticket" is a printout, courtesy of a season-ticket holder who didn't want to see this classic battle of good vs. evil represented by the Angels and the Devil Rays, although I can't imagine why someone would turn down the chance to see the Devil Rays!)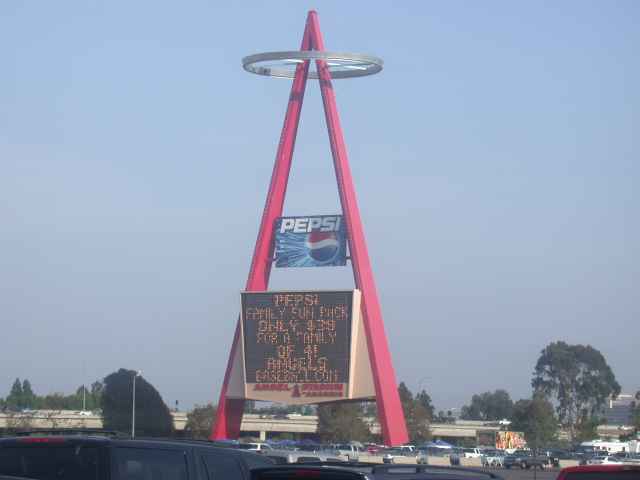 Let's get this anecdote out of the way first: as I was walking through the concourse of Angel Stadium on my way to the concession stand, proudly wearing my Devil Rays cap and Rocco Baldelli T-shirt, an Angels fan pointed at me and yelled, "Holy crap! They
do
exist!" I said nothing; unfortunately, it wasn't until much later that I realized my comeback should have been, "There are dozens of us!
Dozens!"
That has the advantage of being a reference to
"Arrested Development."
Yes, at my suggestion, Jason, Rachel, Chris, and I went to Angel Stadium because my beloved Devil Rays were in town.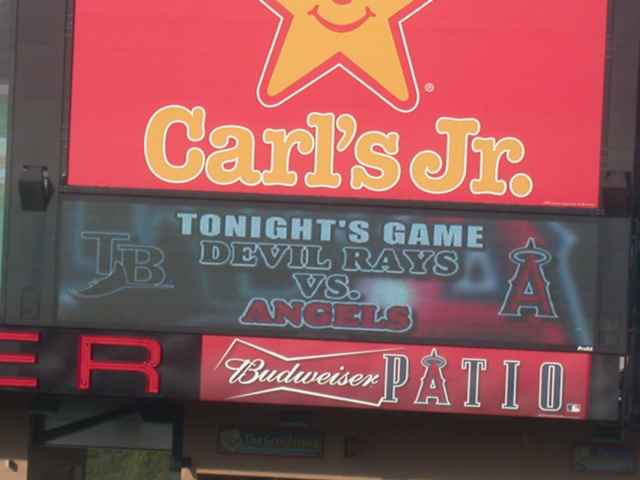 We were early enough to see the tail end of batting practice...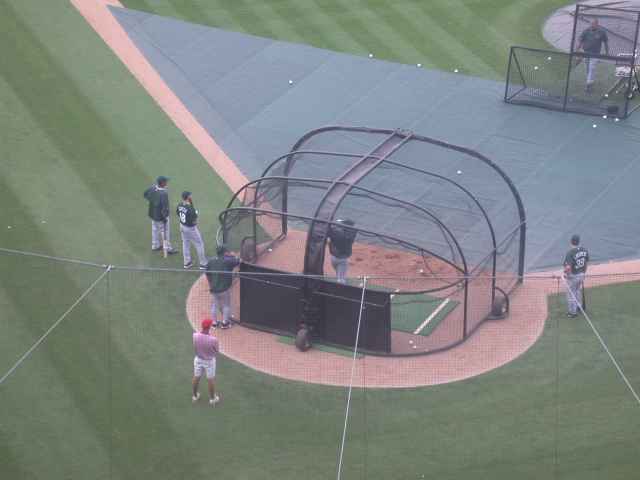 And they were showing the White Sox-Mariners game live on the giant screen...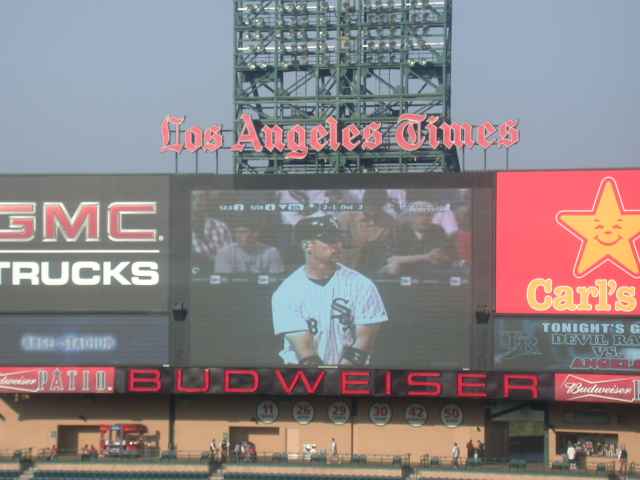 At Angel Stadium, you can sometimes spot cameramen in their natural mountain environment...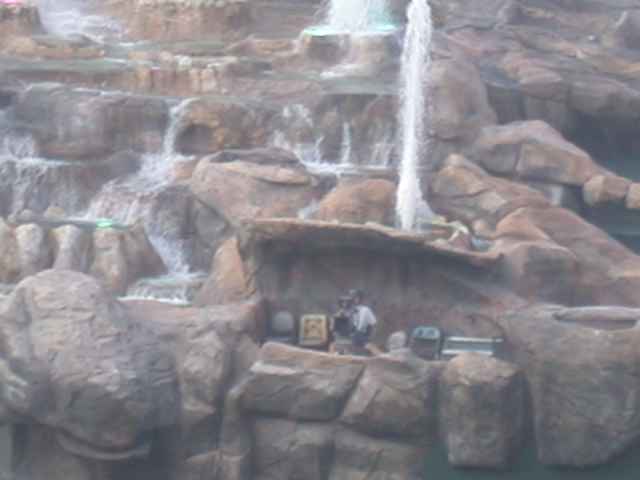 Exchanging lineup cards; Lou Piniella looked like he was in a good mood...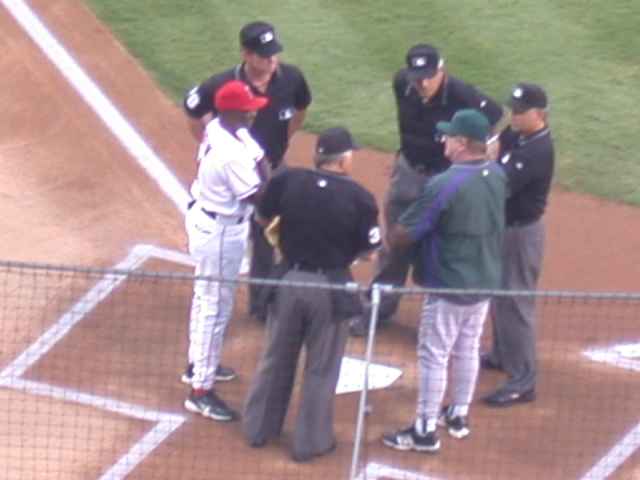 Angels starting pitcher Chris Bootcheck, which I believe is also the name of a Windows XP utility...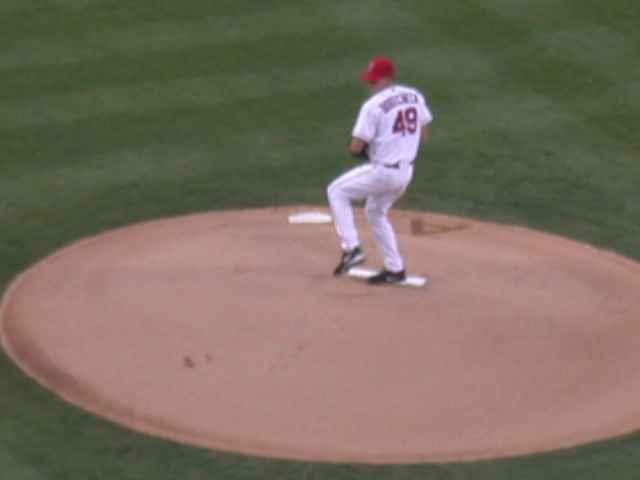 Carl Crawford at the plate...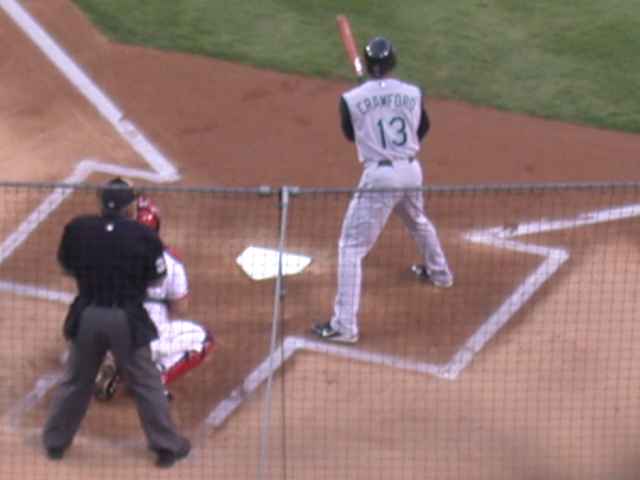 Devil Rays starting pitcher Mark Hendrickson, who is 6'9", but doesn't look quite as intimidating as Randy Johnson from way up here in the "view" level...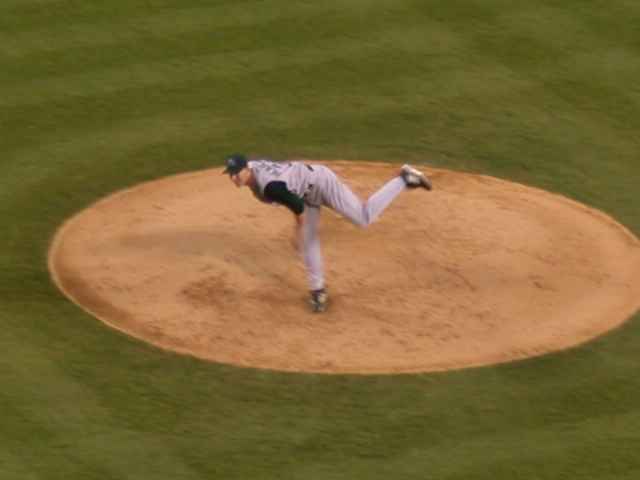 Why, these "view" level seats are high enough up that we can see Arrowhead Pond, home of the Los Angeles Mighty Ducks of Anaheim...
On the scoreboard, Jose Molina has to be "J.Molina," but Bengie Molina gets to be just plain "Molina"...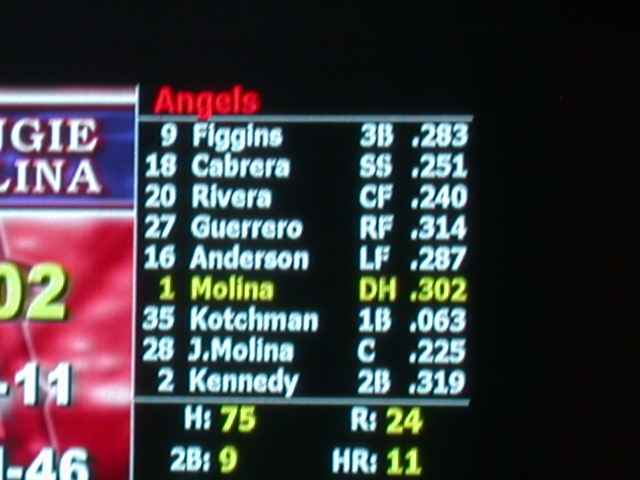 Say, here's something stupid and distracting: cell phone text messages on the scoreboard...
While we're at it, note that the Dodgers are "LAD" on the scoreboard here in Anaheim...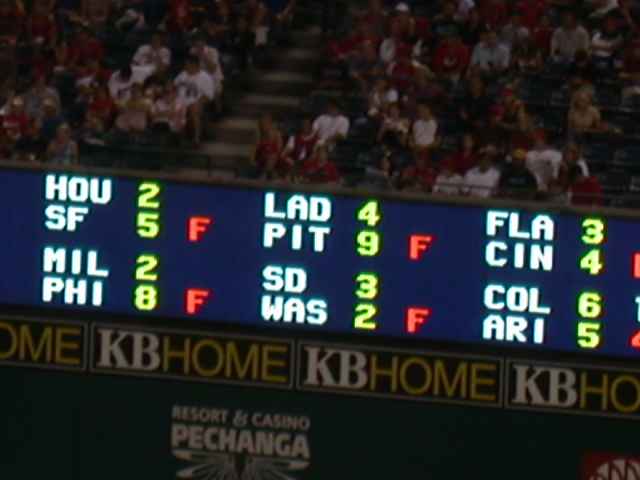 The Devil Rays somehow manage to light up Bootcheck, but as evening turns to night at Angel Stadium...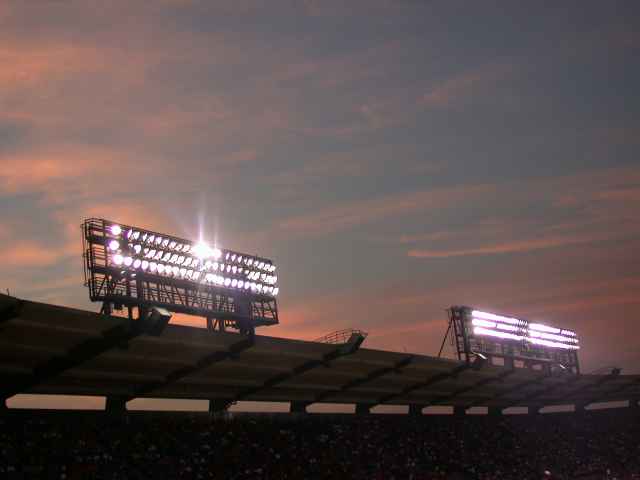 ...the Angels have the bases loaded in the bottom of the 6th...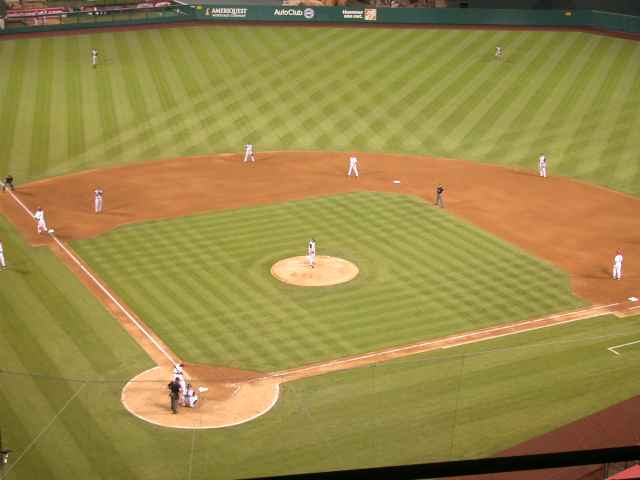 However, the Angels only put 3 runs across in the 6th, and so the Devil Rays are ahead 6-4 going into the bottom of the 9th with Danys Baez on the mound. After some anxious moments, Danys Baez has to call time because he's broken his belt; he has to walk over to get a new one...
And then both the umpire and catcher Toby Hall get to watch him closely as he puts the new belt on...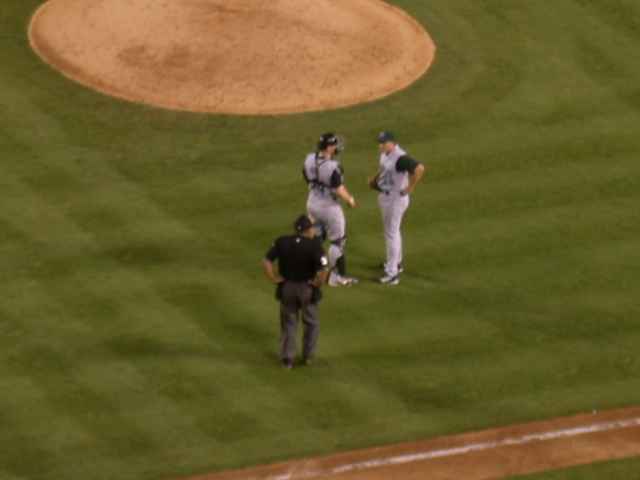 The "broken belt" ploy works, and, holy crap, the Devil Rays win...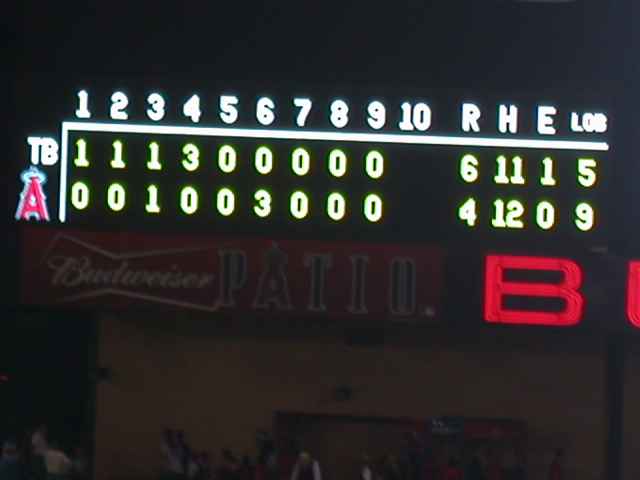 Happy Rays...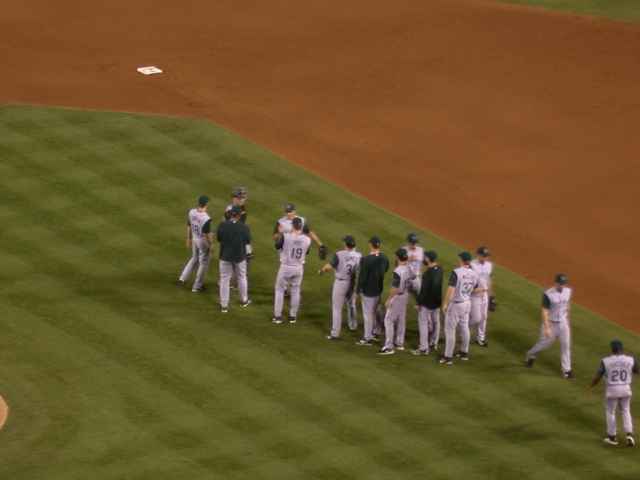 Happy Jim...
After the game, we wait in the parking lot for the traffic to clear. Rachel and Jason leaning on Jason's car...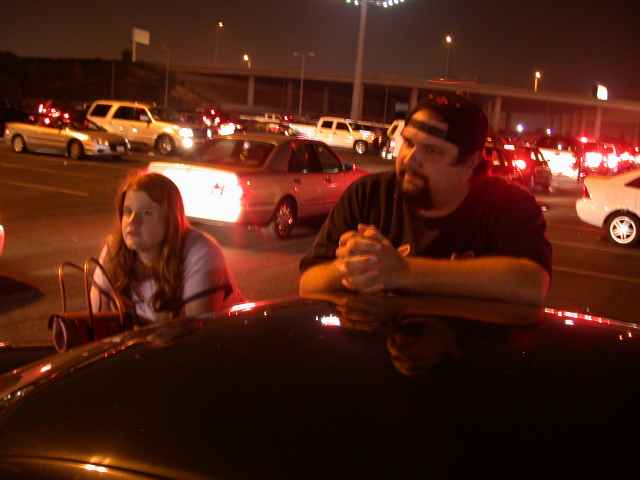 Chris and Jason...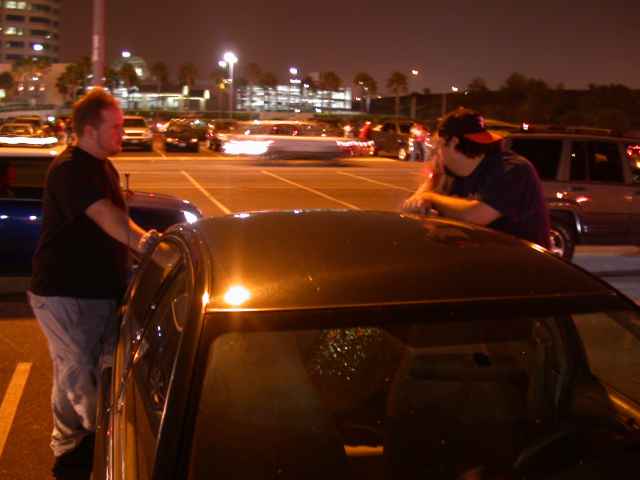 Poor Angels, now tied with the A's for the American League West lead...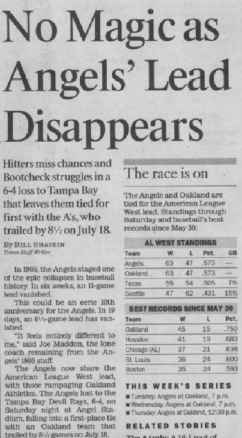 Labels: angels, chris lee, devil rays, game report, jason kaifesh, rachel morris