Wednesday, September 01, 2004
Milwaukee pictures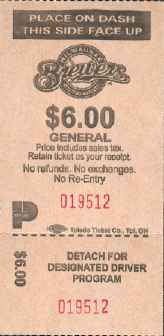 Hey, we were just at this game!...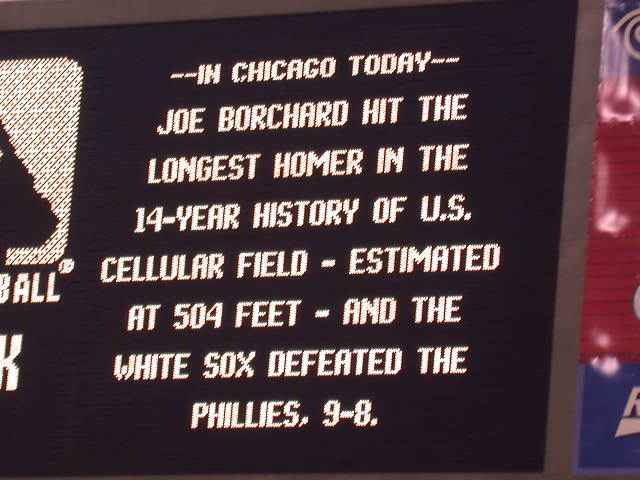 Bernie Brewer's slide into oblivion...
Visible at the lower left of the glass wall is a structure that we're assuming is Bud Selig's lair...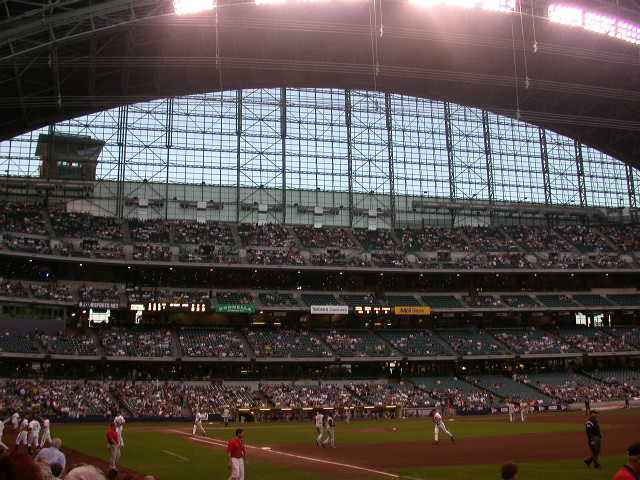 Brewers at bat...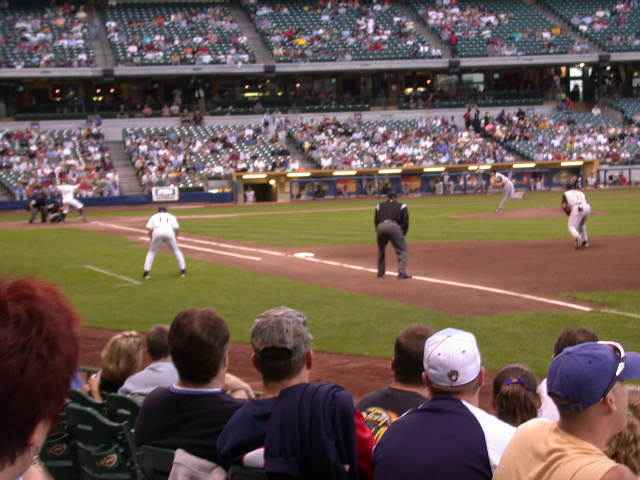 Clock with neon bats for hands...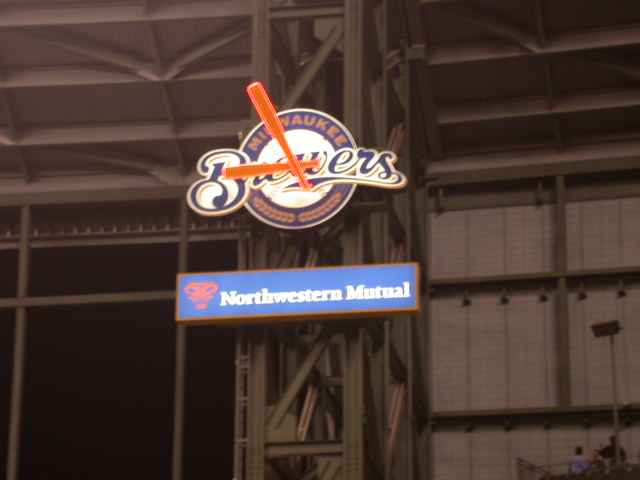 Racing sausages; on this night, the hot dog led wire to wire...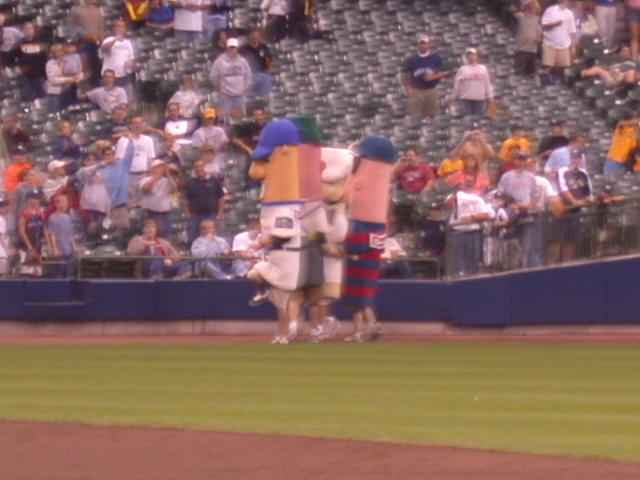 The final line...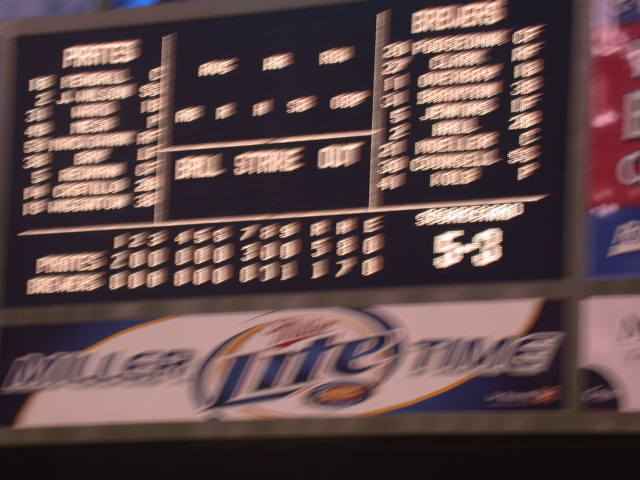 Later, back in Chicago, Levi and Jim are still smiling about baseball...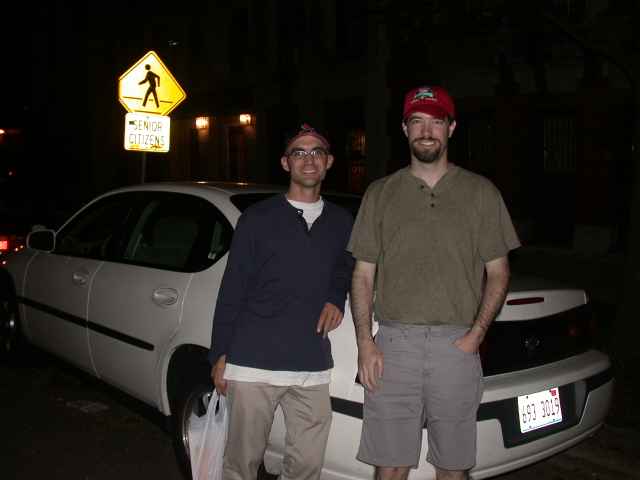 Labels: brewers, brpa, miller park, milwaukee, photos, pirates, road trip