Sunday, August 22, 2004
St. Louis pictures
A view of the Gateway Arch you hardly ever get to see: the back...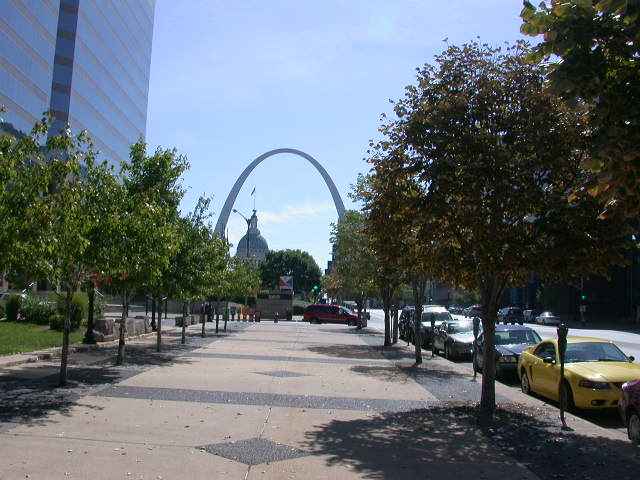 Levi and Stacey in front of a fountain in downtown St. Louis...
Busch Stadium, supposedly with only two years left to live (the construction site for the new stadium is on the other side of the stadium from this view)...
The Stan Musial statue ("Here stands baseball's perfect warrior; here stand's baseball's perfect knight")...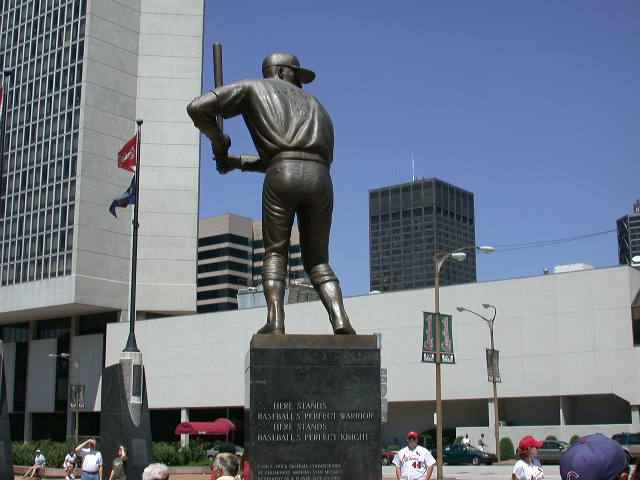 The view from our upper-deck seats...
Fredbird...
Cardinals up to bat...
Just some of the hangers-on who joined us for the game; from left, Tony, Jim, Stacey, Levi, Luke...
Jim and Jay, another hanger-on...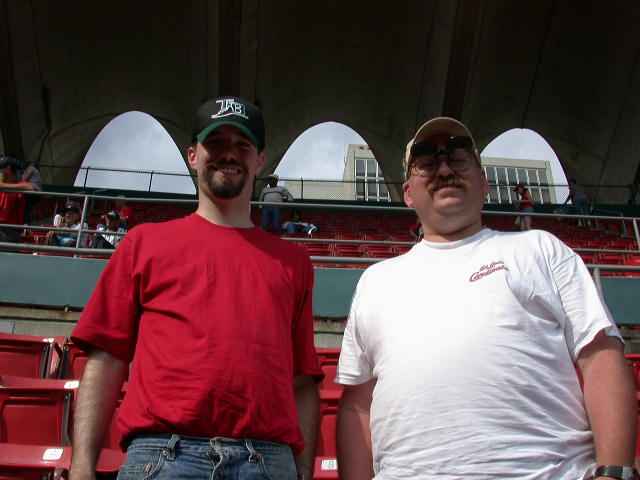 The final line...
Labels: brpa, busch stadium, Cardinals, photos, pirates, road trip, st. louis