Sunday, August 29, 2004
Pittsburgh pictures

PNC Park seen from across the Allegheny River...
The Roberto Clemente (6th Street) bridge, conveniently enough leading straight to the stadium...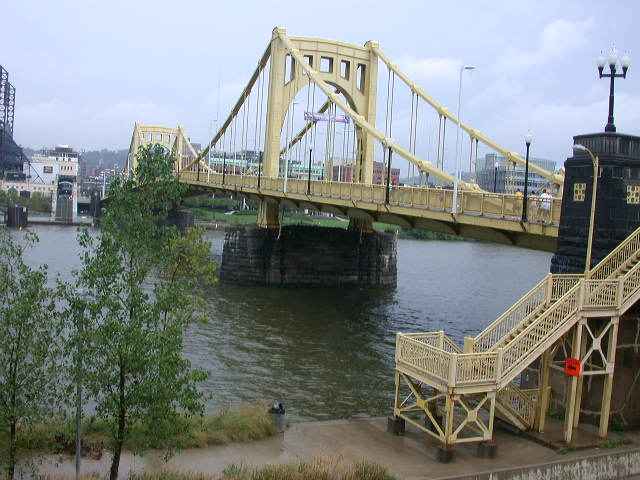 A beautiful sight, the tarp being taken off the field...
The Pittsburgh skyline...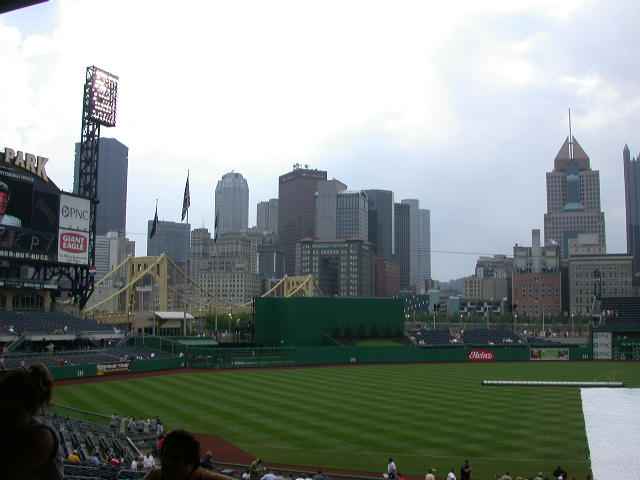 A building with an interesting-looking courtyard space...
The Pirate Parrot...
Craig Wilson, in Warhol style...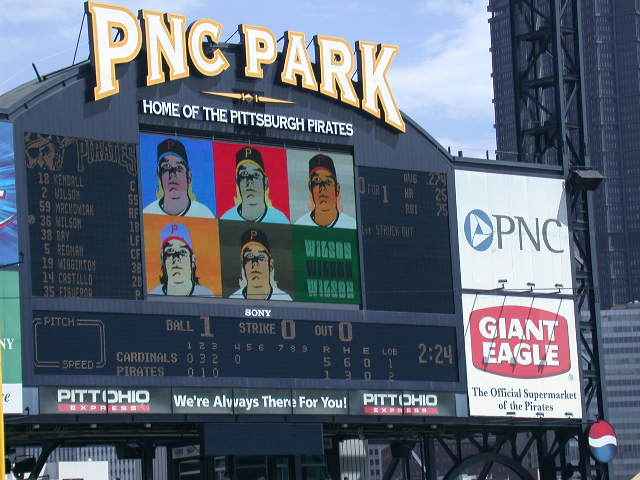 The eyes of Jason Kendall are upon you...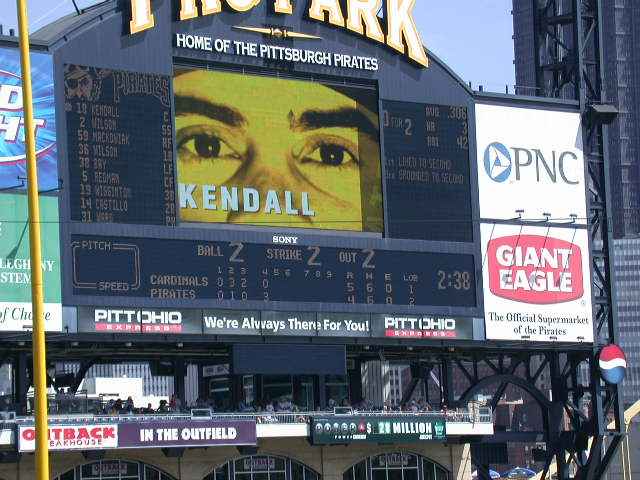 The final line (washed out by the sun)...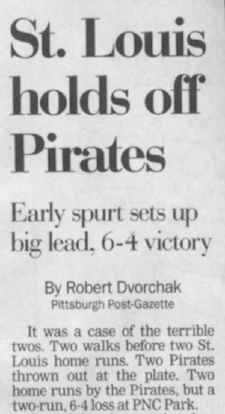 Labels: brpa, Cardinals, photos, pirates, pittsburgh, pnc park, road trip