Saturday, August 28, 2004
Boston pictures
The Fenway Park grandstands and the .406 Club (behind the glass)...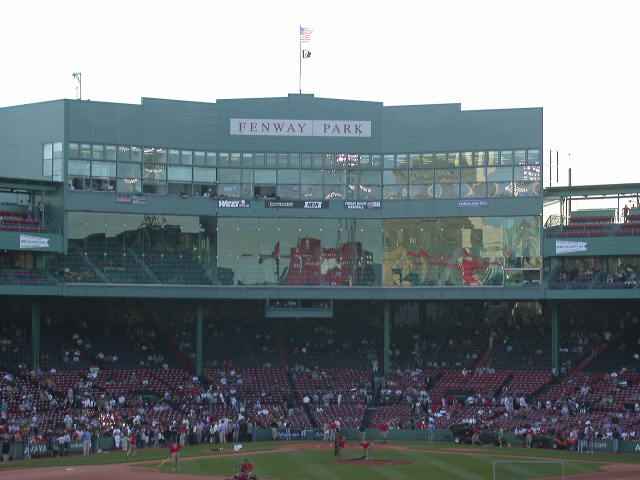 There's a monstrous wall in left field, mostly painted green...
Home team batting order, with Johnny Damon at the top...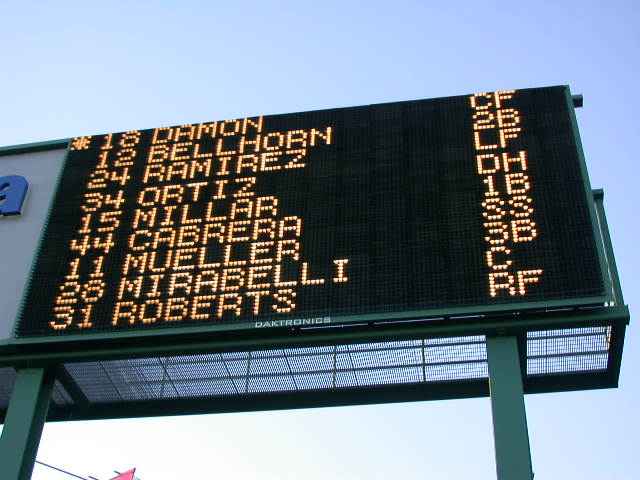 Johnny Damon in the field in front of us...
The right field foul pole, just kind of in the middle of the stands, which are at a very shallow angle at that point...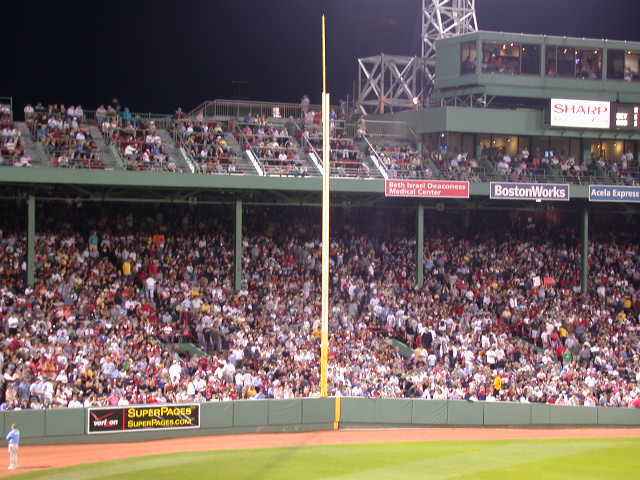 Moon rising over Fenway Park...
I can't get away from Amtrak...
The final line...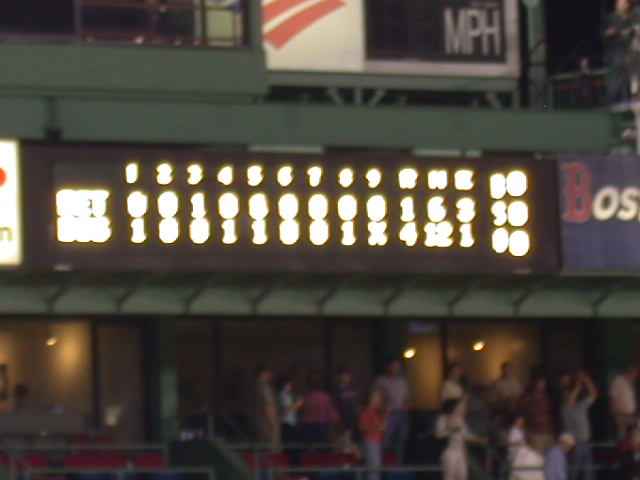 I assume the headline would make more sense if I'd spent more time in Boston...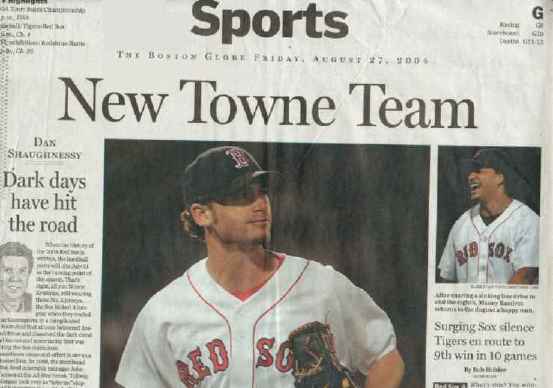 Labels: boston, brpa, Fenway Park, johnny damon, photos, red sox, road trip, tigers